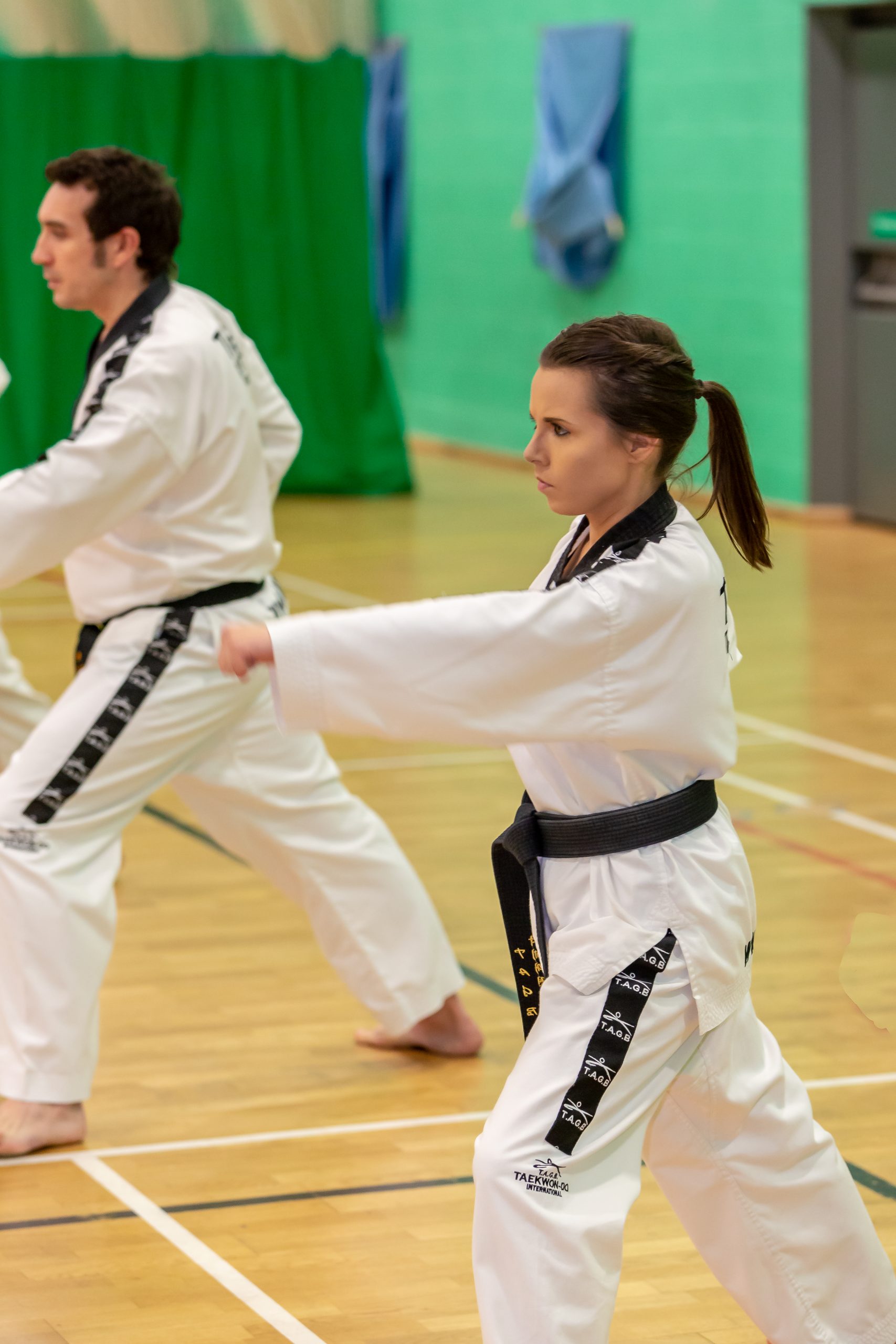 Georgia first began training under World Master Vince Faruqharson at the Dudley TAGB Tae Kwon-Do club in 2006 alongside her younger brother, training hard to achieve her 3rd Degree Black Belt in 2021.
Georgia first started assisting lower grade students when she was only a blue belt and has completed her instructors, umpires and referees courses quite early in her training, now working alongside World Master Farquharson at the Oldbury, West Bromwich, Stourport, Dudley and Kidderminster clubs.
Having experience in competing patterns and sparring divisions at National TAGB competitions, Georgia supports students through gradings and coaching for competitive purposes.
Georgia became more supportive of West Midlands Tae Kwon-Do business initiative's in 2018, setting up the Tae Kwon-Do+ initiative and running our Schools / Community initiative.
Focused on the constant growth and development of sport in local communities, Georgia works with local governments and schools in the development on health and fitness in young people.