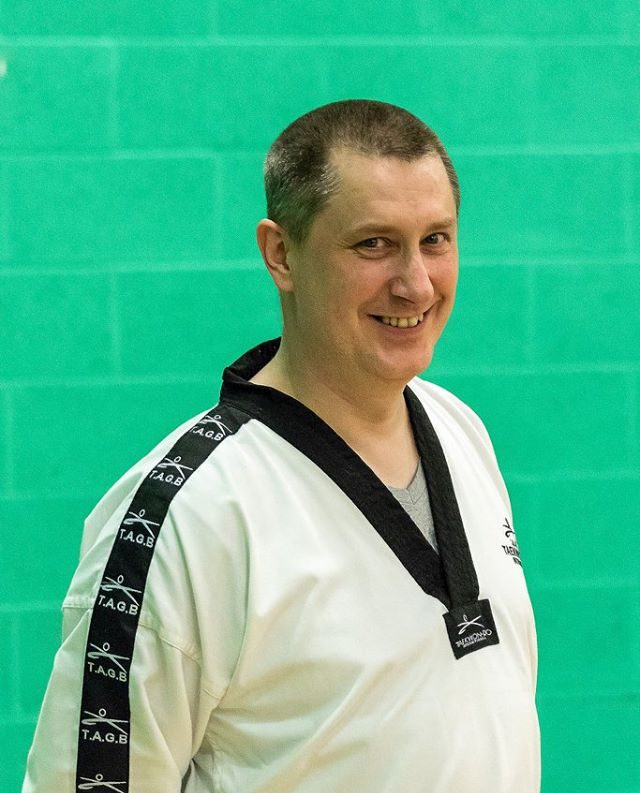 Paul Chesterton is an experienced instructor under West Midlands Tae Kwon-Do and the TAGB, currently a 4th Degree Black Belt and in training for his 5th Degree Black Belt.
Originally training in Tae Kwon-Do for something to do with friends, Mr Chesterton passed through the ranks, with his first instructor being World Master Vince Farquharson at the Kidderminster TAGB club in 1996. Passing his Black Belt in October 2001, Paul was able to progress to assist Mr Andy Warr at the Wombourne TAGB school in 2005.
Mr Warr then decided to pass down his club to Paul in 2008 after Paul gained his instructor qualification through the British Tae Kwon-Do Council (BTC) and Sport UK.
Mr Chesterton's aim is to produce students, who are better than himself. Who can then take not only the Wombourne School forward, but also TaeKwon-Do as a whole.