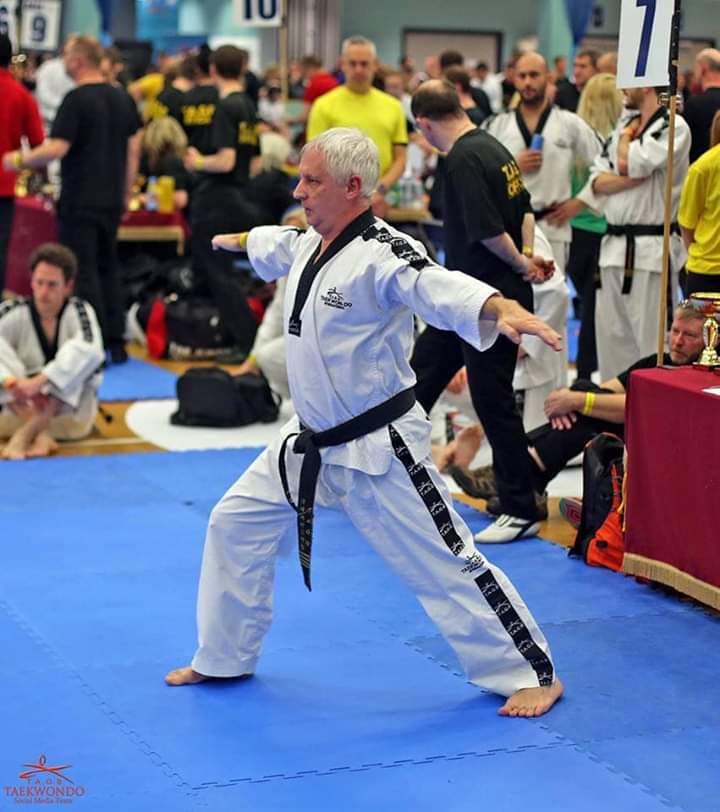 Inspired by one of his childhood heroes, Bruce Lee, Keith began training in martial arts over 48 years ago - beginning Karate at the age of 10.
Finally progressing into Tae Kwon-Do in 1996, Mr Box achieved his 1st Degree Black Belt in 2000 and is currently a 5th Degree Black Belt.
Keith decided his gradings and progression is Tae Kwon-Do would not be his focus, and decided to open up Kingsinford TAGB Tae Kwon-Do 4 years ago and pass on his knowledge to the next generation. However despite this dedication to his students, Keith still competes at national and international levels, taking part in the 2018 World TI Championships.
Keith's favourite Martial Art pass time is practicing his patterns, perfecting them and aiming towards that competition standard.