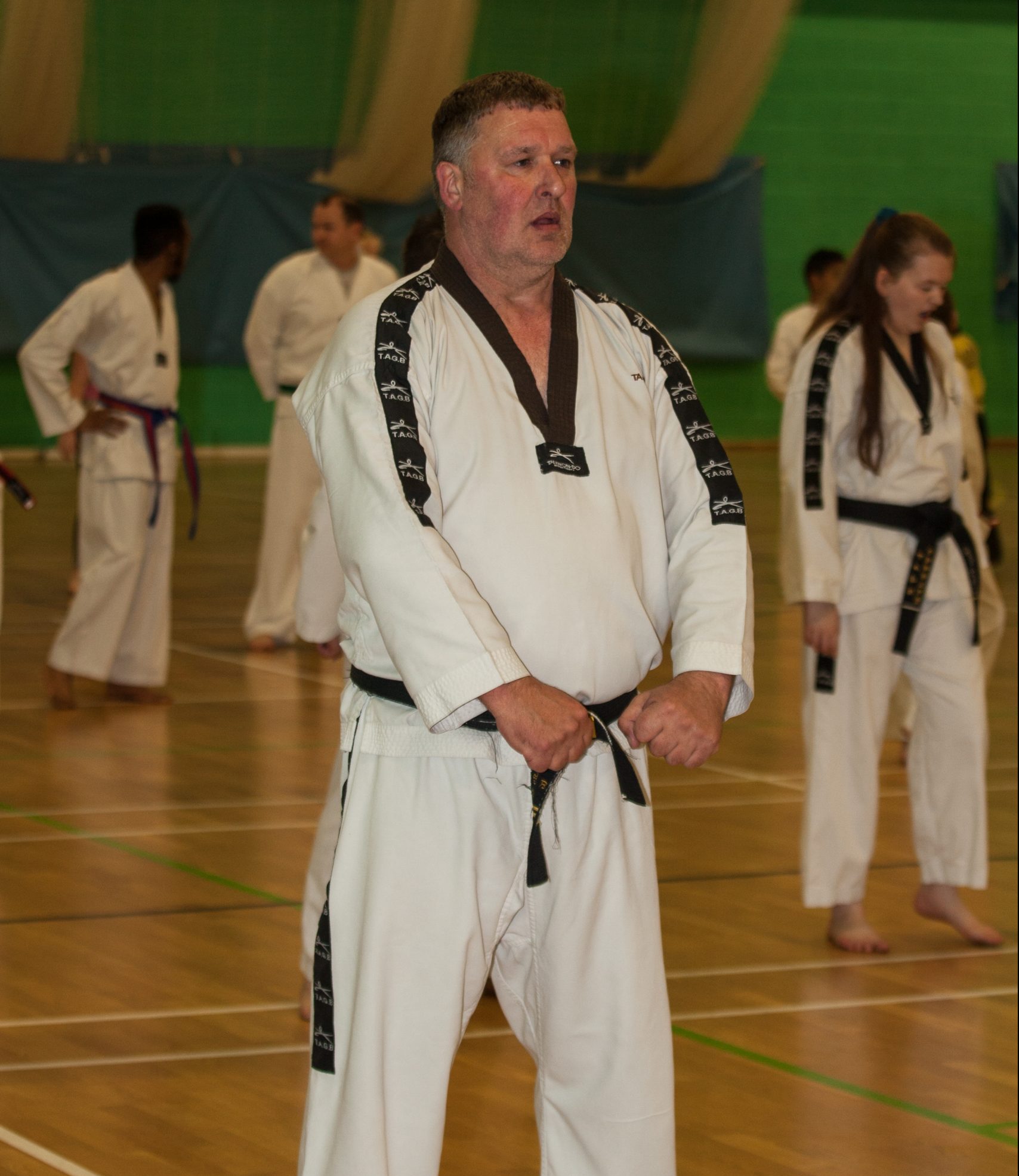 Dan O'Rourke is one of the most experienced members of West Midlands Tae Kwon-Do, training with World Master Vince Farquharson for over 15 years.
Dan is a highly respected instructor in the West Midlands TAGB Tae Kwon-Do group and even though he made the decision not to be the lead instructor at any club, Dan has heavily supported students from Dudley TAGB Tae Kwon-Do gaining both colour belts and black belts.
Being one of the most experienced instructors, Dan has an infinite amount of knowledge in Tae Kwon-Do including traditional patterns, traditional sparring and useful self defence techniques.
Mr O'Rourke is always available on hand to support junior and senior grades with their Tae Kwon-Do and he has now achieved his 4th Degree Black Belt, over 25 years after passing his 1st Degree grade.