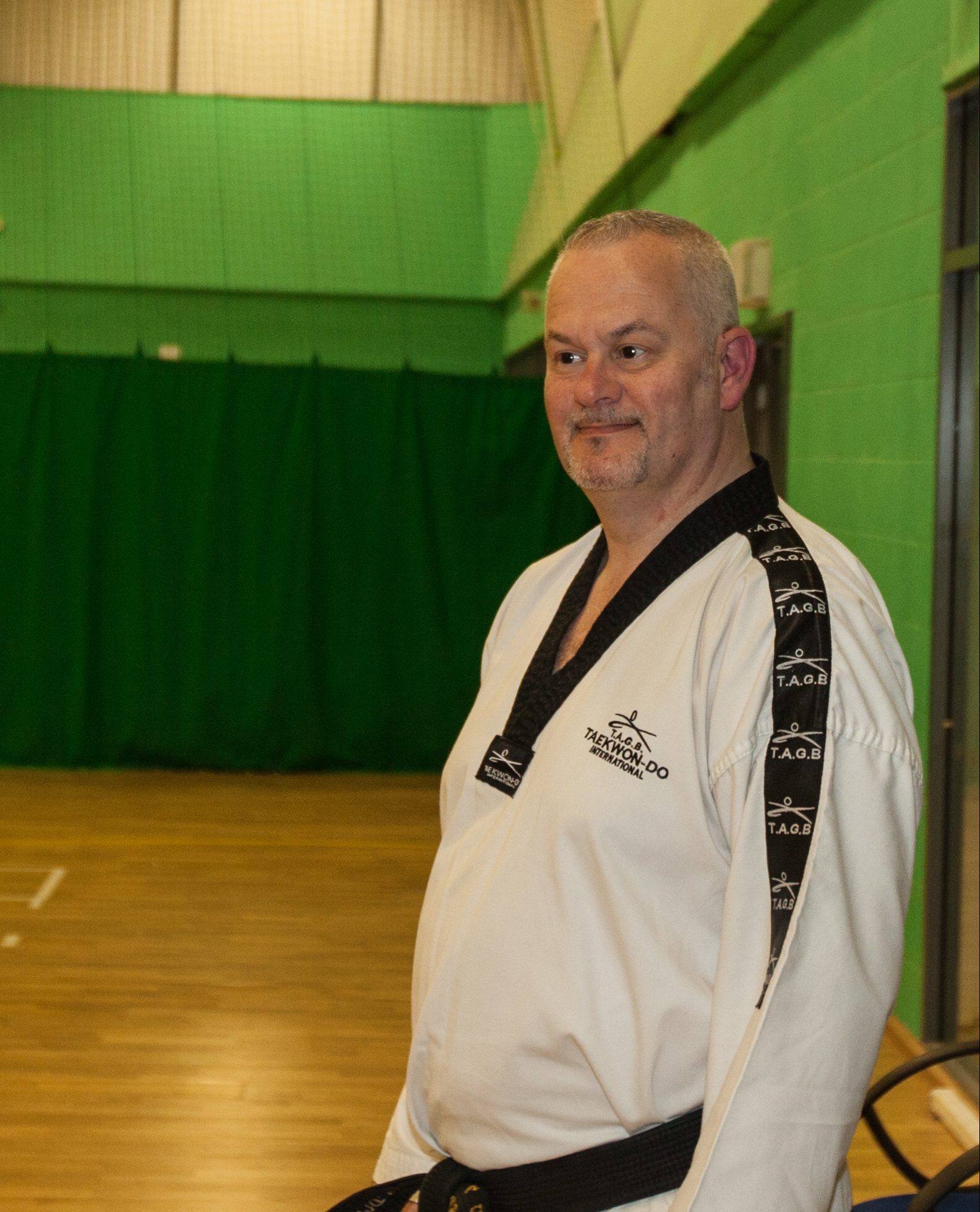 Warren has been training in martial arts for over 25 years, joining the TAGB in 2006. From this Warren progressed to train with World Master Vince Farquharson in 2011 as a 1st Degree Black Belt.
Warren has progressed to achieve his 3rd Degree Black Belt in 2016 and following that, his 4th Degree Black Belt in 2020. He is now running successful clubs in Willenhall and Bilston. Warren has established his clubs along with his wife and children who are also Black Belt assistants.
Continuing to train at Dudley TAGB club and regularly hosting seminar events, Warren aims to aid students with self-defence techniques and the application of Tae Kwon-Do.
With family style classes, Warren understands personal boundaries, suffering himself with arthritis, this experienced instructor works with individual needs to exceed boundaries and personal capabilities using Tae Kwon-Do.
Warren still is a national and international competitor at TAGB and TI events, competing in hand destruction.